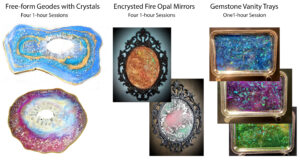 The "me" time you deserve!
We are offering a variety of options including paint pouring, alcohol ink and resin art.
Our new resin workshops allow you to relax and enjoy creating stunning works of art, regardless of your artistic abilities.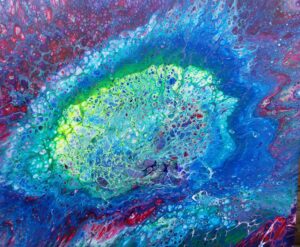 We invite you to visit our facility at 98 Vanadium Rd., 15017 in the StoreXpress building to see the art and sign up in person. Monday – Thursday 6-9pm.  Contact us for entry – 412.219.9419
Enter through the double glass doors in the parking lot adjacent to the Gymsport Athletic Center's parking lot.
We offer step by step instruction that gives you all the artistic freedom you need to create a unique piece of art, without second guessing the process.
Choose from the following:
Single Class / 50-60 minutes
Alcohol ink – ornaments – $5 each (includes paint and ribbon)
Alcohol ink – glass terrariums (set of 2) – $20 (includes jute twine)
Alcohol ink – glass vase – $25
Alcohol ink – glass cookie jar – $40
Paint pouring – on canvas – $40
Gemstone vanity trays – $40 (one class only)
Workshops – 4 Classes
Can be done during any evening class, but must cure at least 24 hours in between.
Free-form geodes with crystals – $220
Encrusted fire opal mirrors (black or silver frame) – $220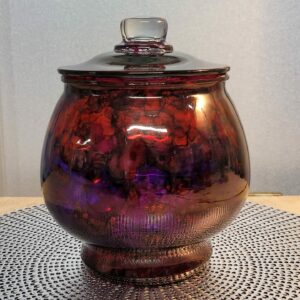 All options are available during evening workshop hours, so if you want to do a fire opal mirror and your friend (or hubby) wants to do a free form geode with crystals, you can hang out together and do your own thing at the same time.
Choose one hour from a wide array of time slots M-F.
| | | | | |
| --- | --- | --- | --- | --- |
| Monday | Tuesday | Wednesday | Thursday | Friday |
| 6-9 pm | 6-9 pm | 6-9 pm | 6-9 pm | By appointment |
If you would like to come in earlier, please contact us 412.219.9419.
How/where to Sign up
We invite you to visit our facility at 98 Vanadium Rd., 15017 in the StoreXpress building to see the art and sign up in person. Please text for access into the building – 412.219.9419
Monday – Thursday, 6-9pm
Text or call: 412.219.9419. Please include your name, art choice (include frame color for fire opal mirror), and time you'd like to come in. We accept cash, Visa, Mastercard, PayPal and Zelle. First come, first serve.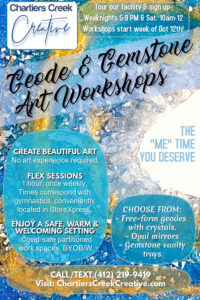 What is provided
We provide all art supplies, tools, gloves and aprons. However, if you have a special crystal, gemstone or piece of glass that you'd like to use in your resin projects, please let us know and we'll be happy to help you incorporate your personal items into your piece. We recommend wearing your favorite clothing to paint in.
Safety & Masks
All of our work stations are partitioned with clear plastic, so you can see and talk to others while maintaining a safe social distancing environment. Though our space can accommodate up to 50 participants, we are accepting no more than 12 people at any given time. Gloves are used (and included) when working with most of our art projects Masks are required for 2 reasons – 1. for Covid safety, and 2. because it is recommended when working with resin. If you're going to wear a mask anyway, you might as well make beautiful art at the same time!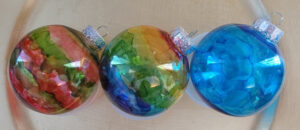 Storage and Pickup
We will store your art during the workshop to allow for proper curing after sessions. All items must be claimed within 1 week at the conclusion of the workshop.
Makeup Classes
If you miss a class, you can make it up during another session if space is available, or during other designated times to be determined.
No paint brushes will be used or harmed during this process. No straight lines will be drawn.
__________________________
Because doing art feels good.
__________________________
Make it a party! Please feel free to bring your favorite painting picnic snacks and beverages. Adults age 21 and older may bring alcohol to drink responsibly during this event. We do not provide refrigeration, plates, utensils, etc.